Product Introduction:
DFRS series in-depth fines removal screen is a specially developed for coal dry method in-depth fines removal (classification).
Ø Major application: R.O.M fines dry method classification
Ø Classification size: 3-13mm
Ø Classification efficiency: 80%-95% (depends on R.O.M size composition and moisture)
Working Principle:
1. Similar to the roller screen structure, the screen body does not vibrate.
2. The screen shaft moves in the same direction to complete the horizontal conveying of materials.
3. The screen pieces of adjacent shafts cross each other, and the gap forms a screen gap.
4. Similar double layer screen surface, secondary stratification by ejection.
5. The cross planes move in opposite directions, and the screen gap has strong self-cleaning ability.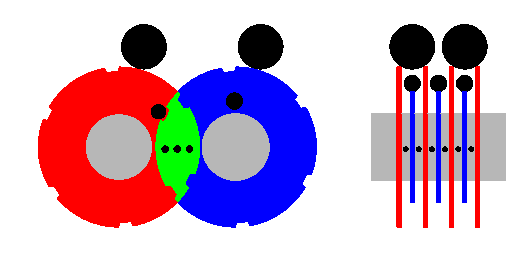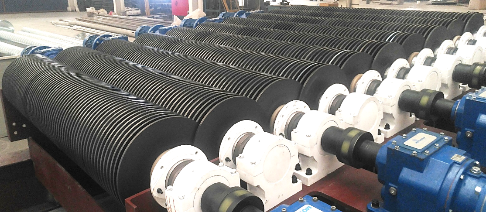 Equipment Structure:
The roller-disc screen consists of roll axles, machine frame, shield cover, sweeper, feed box, discharge box and etc.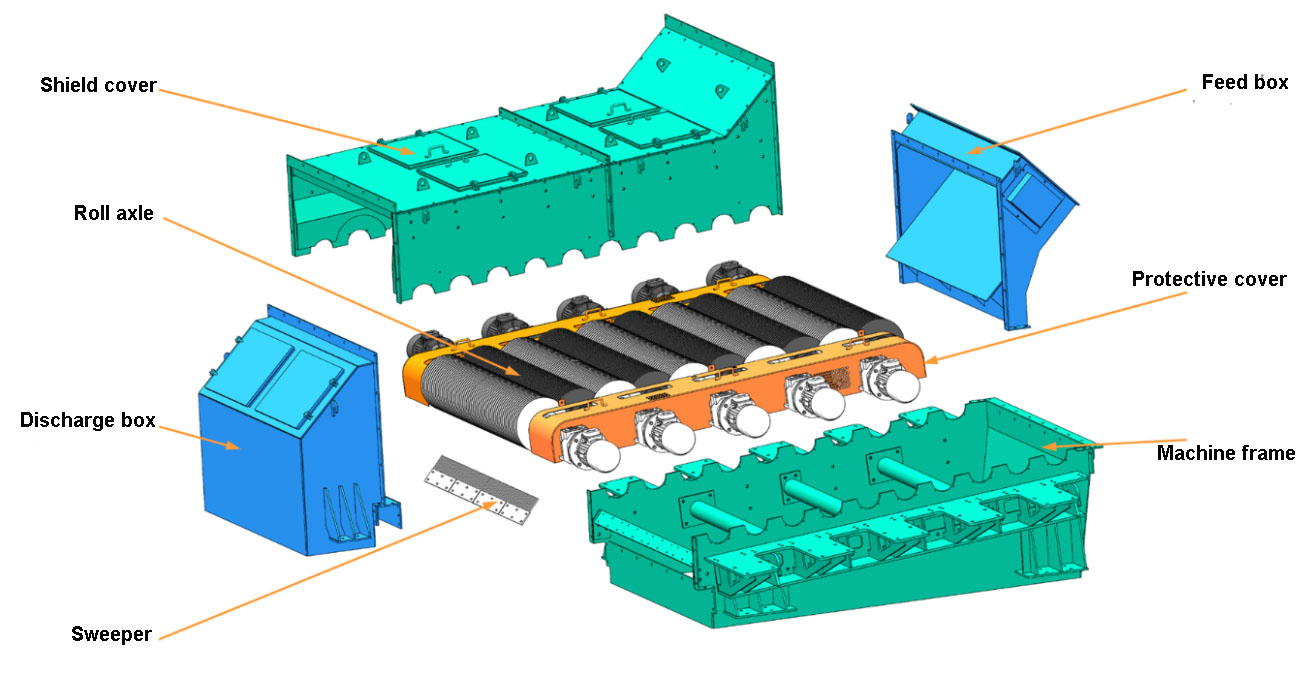 1. Roll axle: screen classification part. Multiple pieces of roll axles make up the rolling screen surface. Multiple sets of discs on installed on each roll axle, and driven by motor and reducer respectively. Those roll axles can be composed of screen surface with different lengths and different angles.
2. Machine frame: it's major supporting structural part of screen, meanwhile collects underscreen material. The surface contacts with coal will be painted with abrasive ceramic particles.
3. Shield cover: it's used for preventing dust and protect components. At the same time it forms the moving passage for overscreen material. Inside the cover there's anti-wear plate.
4. Sweeper: it's used to clean material adhere to discs, which is made up of abrasion-proof material.
5. Feed box: it's designed for feeding and distributing material, lined with anti-wear plate, and equipped with blockage sensor.
6. Discharge box: it's used for overscreen collecting and material discharging.
7. Protective cover: it's used for transmission mechanical components protection.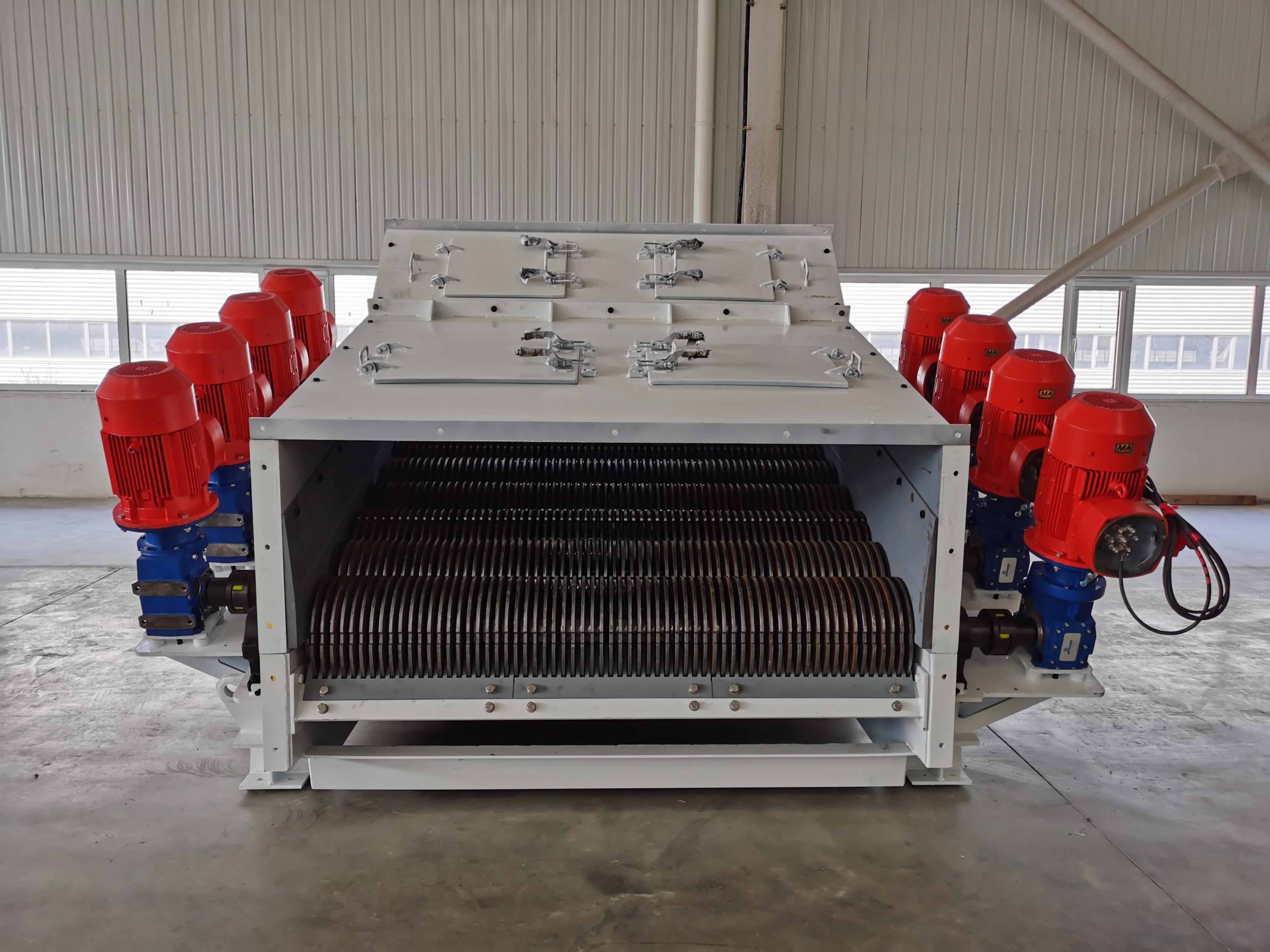 Product Features:
1. Small classification size: minimum 3mm dry method fines removal, it's significant for coal washing process technology optimization. By reducing fine coal going into separation stage, the load of coal slurry system can be reduced greatly, thus to improve overall productivity of the system and comprehensive recovery rate.
2. High separation efficiency: the two sides discs comprising of aperture form relative movement, fine material fall off under the force of gravity + friction, which is different from vibrating screen's probabilistic sieve passing. Even the material is clammy, it can pass sieve in high efficient.
3. Big capacity: test shows that, at same screening efficiency, the processing capacity per unit width of roller-disc screen can be as twice as flip-flow screen, however required screening length is only 60%-70% of flip-flow screen.
4. No vibration and small space: under same load condition, the occupied space of roller-disc screen is far smaller than banana screen and flip-flow screen, without vibration. It's much friendly for existing coal washing plant modification.
5. Impact resistance: the screen surface's anti-impact ability against lump coal is much stronger than other screen decks for fines classification.
6. Modular design, each 10 piece of roll axles (or customized quantity) form a basic screening module, mutiple modules can be seamlessly assembled:
① it can realize different classifying size according to process requirement (like 10+3mm), or different functions combination (like fines removal + slime removal)
② different screen surface length can be customized according to plant installation space, in order to achieve best outcome
③ easy for transportation and erection, flexible for implementing by stages.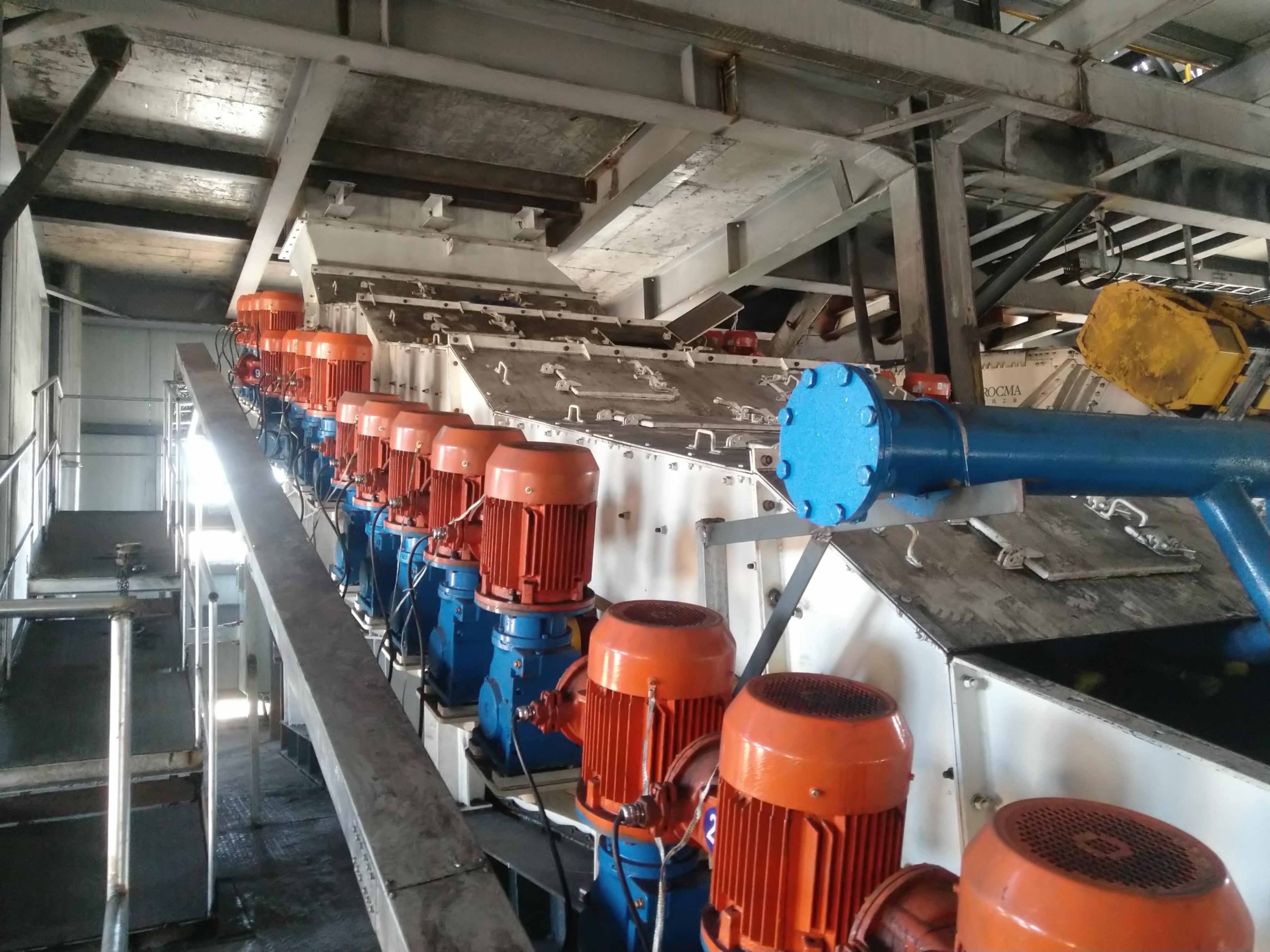 Technical Advantages:
1. High feed upper limit, lower limit particle size classification.
Maximum feeding limit: 200 mm, The particle size of the minimum dry process can reach 3 mm.
2. High screening efficiency.
No sticking, no paste, no limitation of screen length, different particle size can reach more than 90% screening efficiency.
3. Strong adaptability of wet sticky materials.
4. Large processing capacity.
Under the same sifting efficiency, the processing capacity per unit area can reach more than 3 times that of the flip-flow screen.
5. No vibration and small space occupation.
Under the same load condition, the space required by the screen is less than half of the banana screen and the relaxation screen, and there is no vibration, so it is very easy to implement the transformation of the built coal preparation plant.
6. Good performance for environmental protection.
Good sealing effect, no dust leakage. Low noise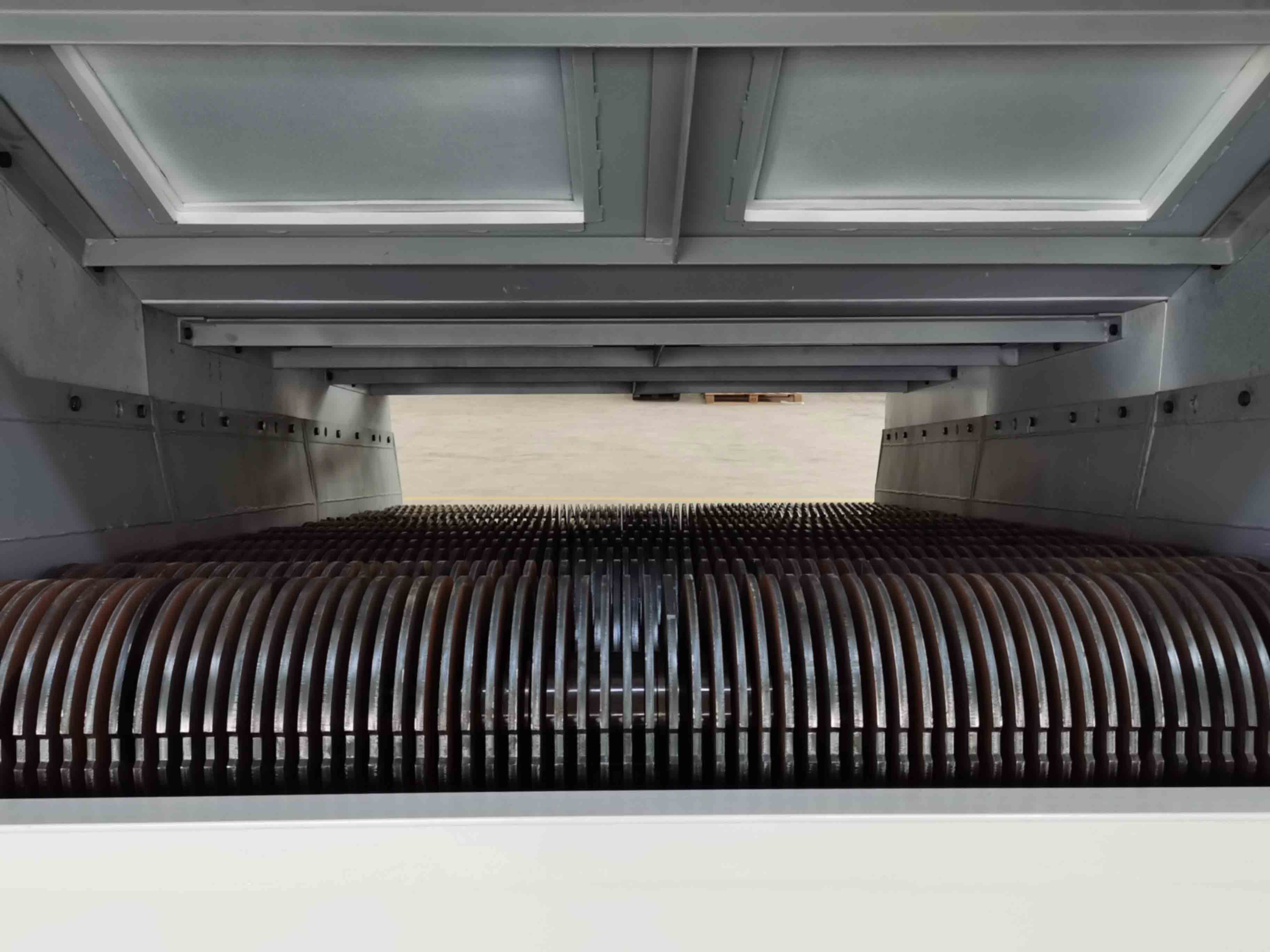 Configuration Advantages:
1. Wear resistant design.
The screen piece, shaft sleeve, feeding box, side guard plate and sweeper are made of wear-resistant alloy material, and the cross beam is coated with wear-resistant material.
2. Superb imported vital components.
Reducer——MOTOVARIO, Italy

Bearing——NSK, Japan;

Motor protector, circuit breaker, contactor, relay and other components——Schneider France;

PLC——Delta (Taiwan, China, world famous electronics company)
3. Dust proof and explosion-proof.
Motor IP55 protection level, F-class insulation;
The motor, blocking switch and electric control cabinet are all flameproof.
4. Mechanical and electrical protection.
Each screen shaft is driven by independent motor and reducer;
The feed box is equipped with explosion-proof blocking switch;
Equipped with flameproof power distribution control cabinet, each motor adopts Schneider motor protector independently, single PLC control, local, remote, emergency stop multi-mode control, perfect communication interface, touch screen display and interaction; the electric control box is equipped with emergency stop (no start) button, with self-locking.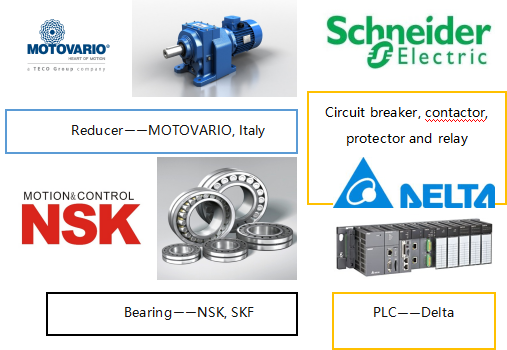 Nominal Capacity: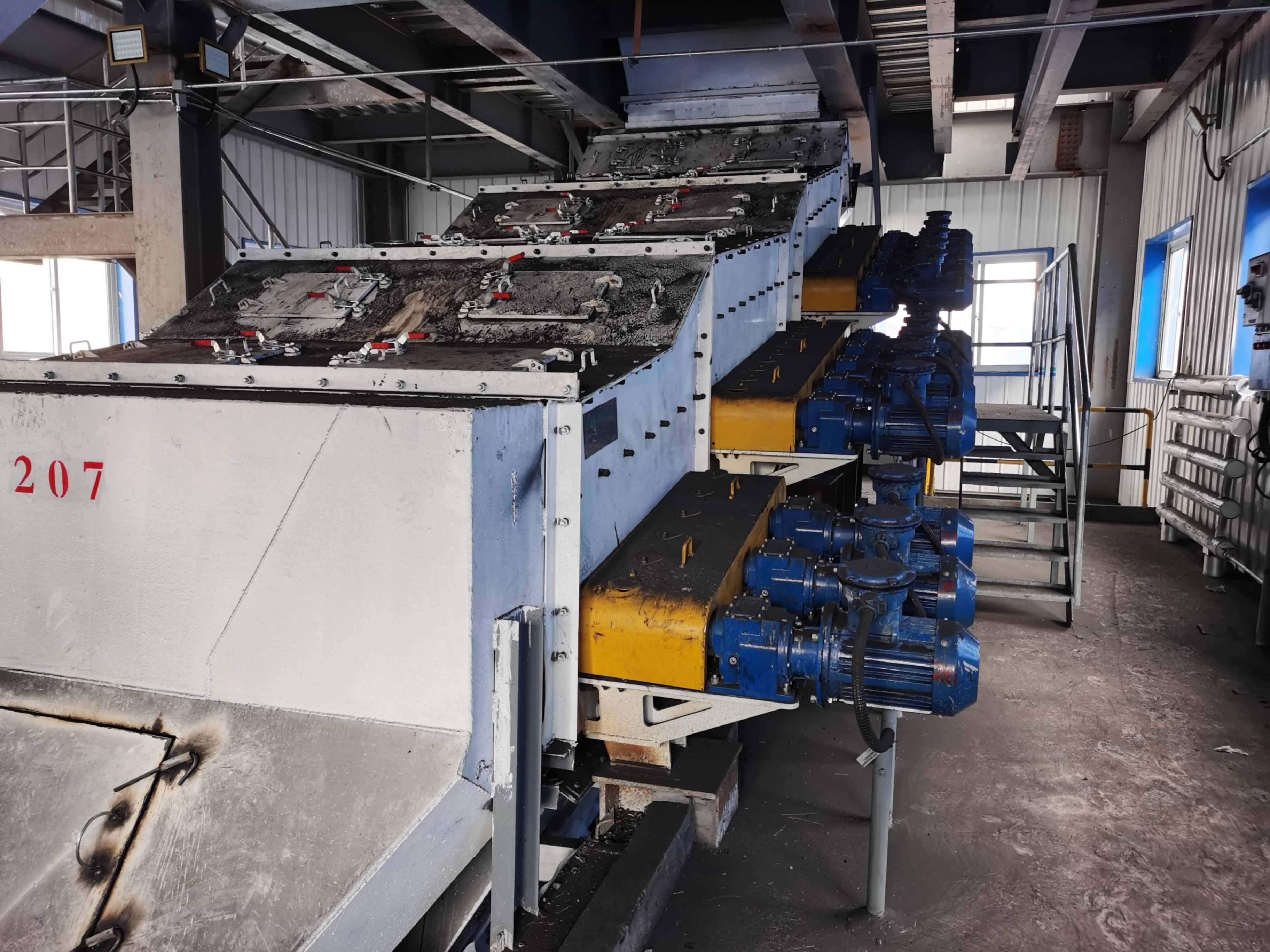 Contact us
Email: sales@hot-mining.com
Tel:+86 28 8331 1885