Sorting by X-ray transmission according to actomic density with HOT Sorter
X-ray
HOT Sorter X-Ray technology enables the classification of materials based on their atomic density, allowing the smallest inclusions in the material as well as the material composition of an object to be clearly determined and used for sorting. Location of the specific material within the target object does not matter ---on the surface or enclosed in the overall material.
The HOT Sorter X-Ray can be used in the mineral sector for ore concentration/enrichment and for sorting out foreign materials and in the glass recycling sector where lead glass and refractory glass ceramics are detected and discharged.
Currently, XRT sorters pass high-intensity X-rays through particles to generate greyscale images based on effective atomic density. Using algorithms based on these images, the particle sorter "ore sorter") processes these images and is able to identify particles from each other, then mechanically separates them using air ejection mechanisms. The optimal particle size for sorting is a function of the ore's mineralization, the commodity being extracted and the sensitivity of the sensor used in the sorting equipment.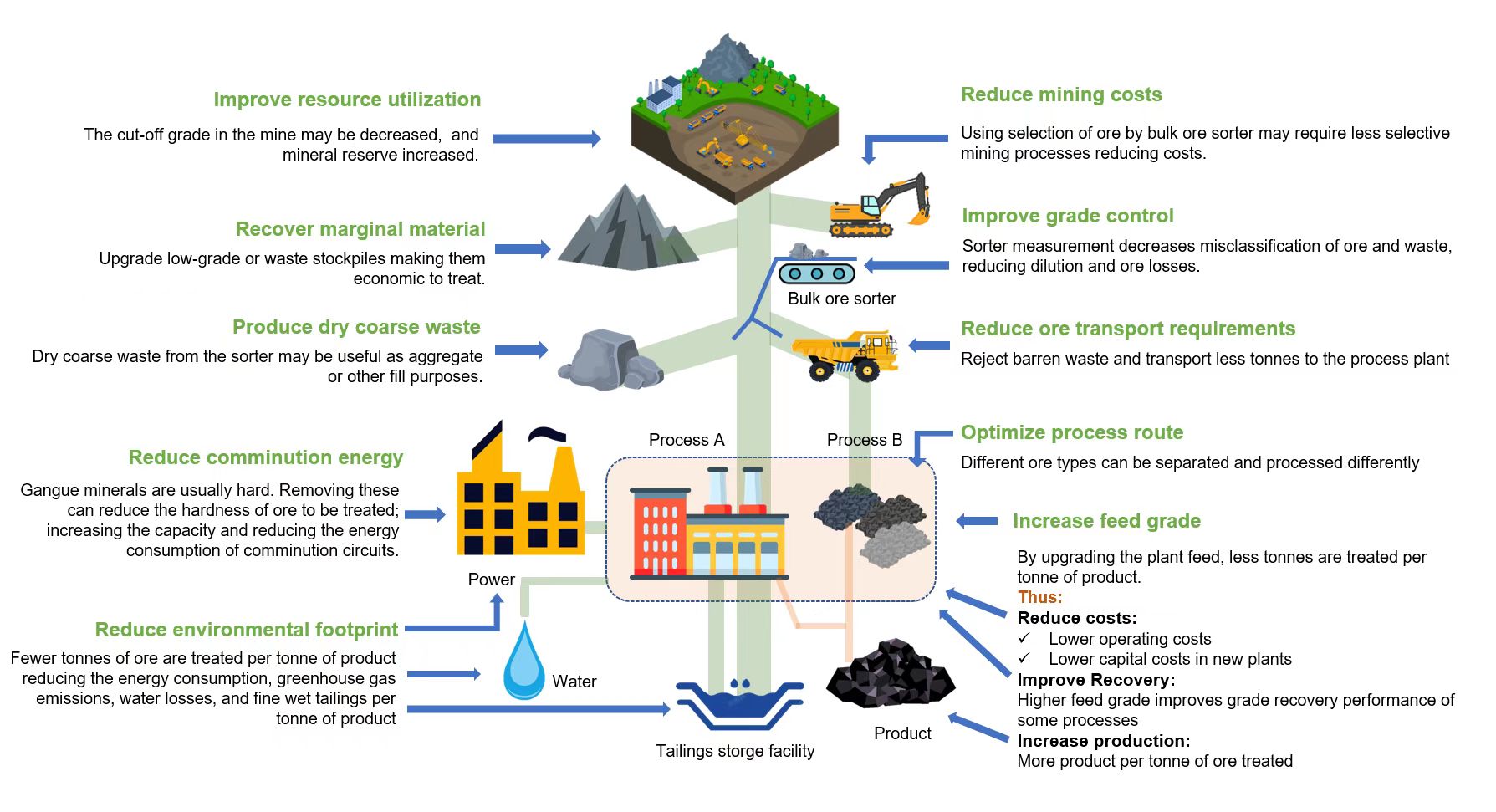 Working Principle of HOT SorterX®
The equipment uses X-ray to scan the raw ore, collects data from the detector, and distinguishes the ore and waste rock through intelligent algorithm, and blow the waste rock away with the High-pressure blowers.