Lignite, often referred to as brown coal, is a soft, brown, combustible, sedimentary rock formed from naturally compressed peat. It has a carbon content around 25–35%, and is considered the lowest rank of coal due to its relatively low heat content. When removed from the ground, it contains a very high amount of moisture which partially explains its low carbon content. Lignite is mined all around the world and is used almost exclusively as a fuel for steam-electric power generation (From Wikipedia.com).

In 2020, Indonesia exported $2.07B in Lignite, making it the 1st largest exporter of Lignite in the world. At the same year, Lignite was the 13th most exported product in Indonesia. The main destination of Lignite exports from Indonesia are: China ($2.04B), Slovenia ($20M), Singapore ($7.48M), and Philippines ($1.8M).
The fastest growing export markets for Lignite of Indonesia between 2019 and 2020 were Belgium ($210), Serbia ($10), and Hong Kong ($2).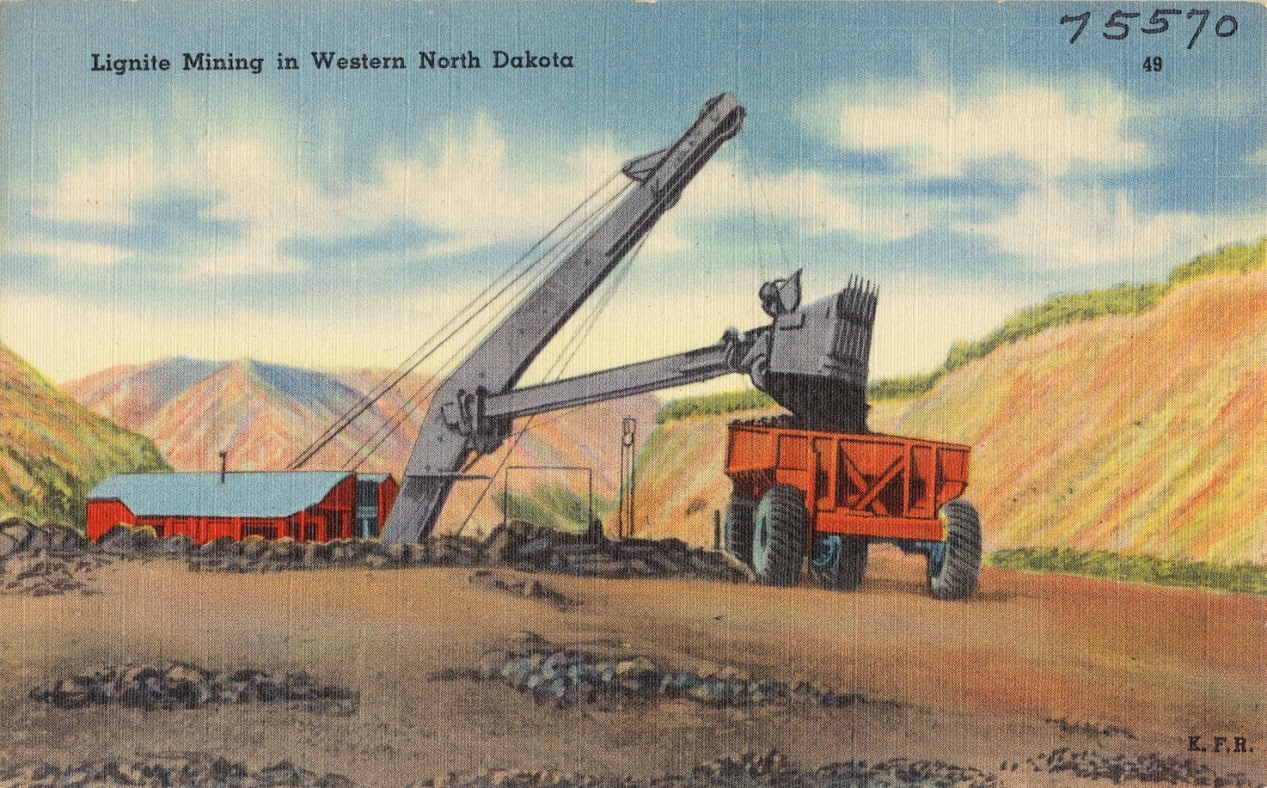 Lignite mining, western North Dakota, US (c. 1945)
How to solve the separation problem of lump lignite?
HOT XRT Sorter can help!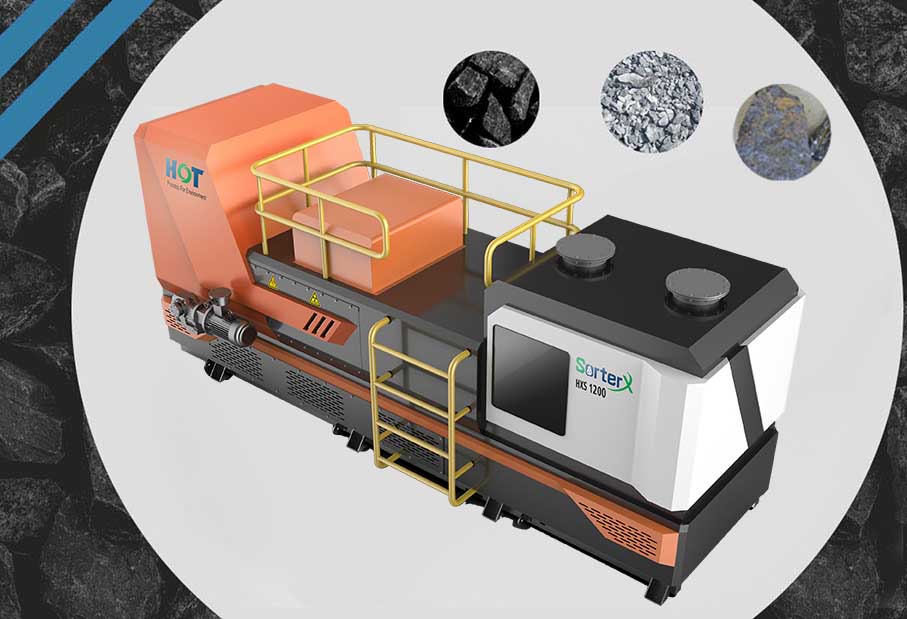 HOT XRT Sorter Major Specifications:
1. High sorting precision: rate of gangue misplaced in coal and coal misplaced in gangue are both <3%;
2. Wide sorting particle size range: upper limit 300mm, lower limit 10mm;
3. Big feed capacity: each unit can reach up to 600TPH.
The sensor-based XRT ore sorter is independently researched and developed by HOT Mining. It adopts high pressure air jets to separate coal and gangue. The major principle is, controlled by solenoid valve, the nozzles convert the high pressure air into fast flow speed airstream, thus to obtain relatively strong impulse force and work on lump mineral to change the original motion trajectory of material.
XRT sorter can effectively distinguish coal and gangue, it has features including but not limited to high sorting precision, high intelligence degree, simple process technique and low operation cost.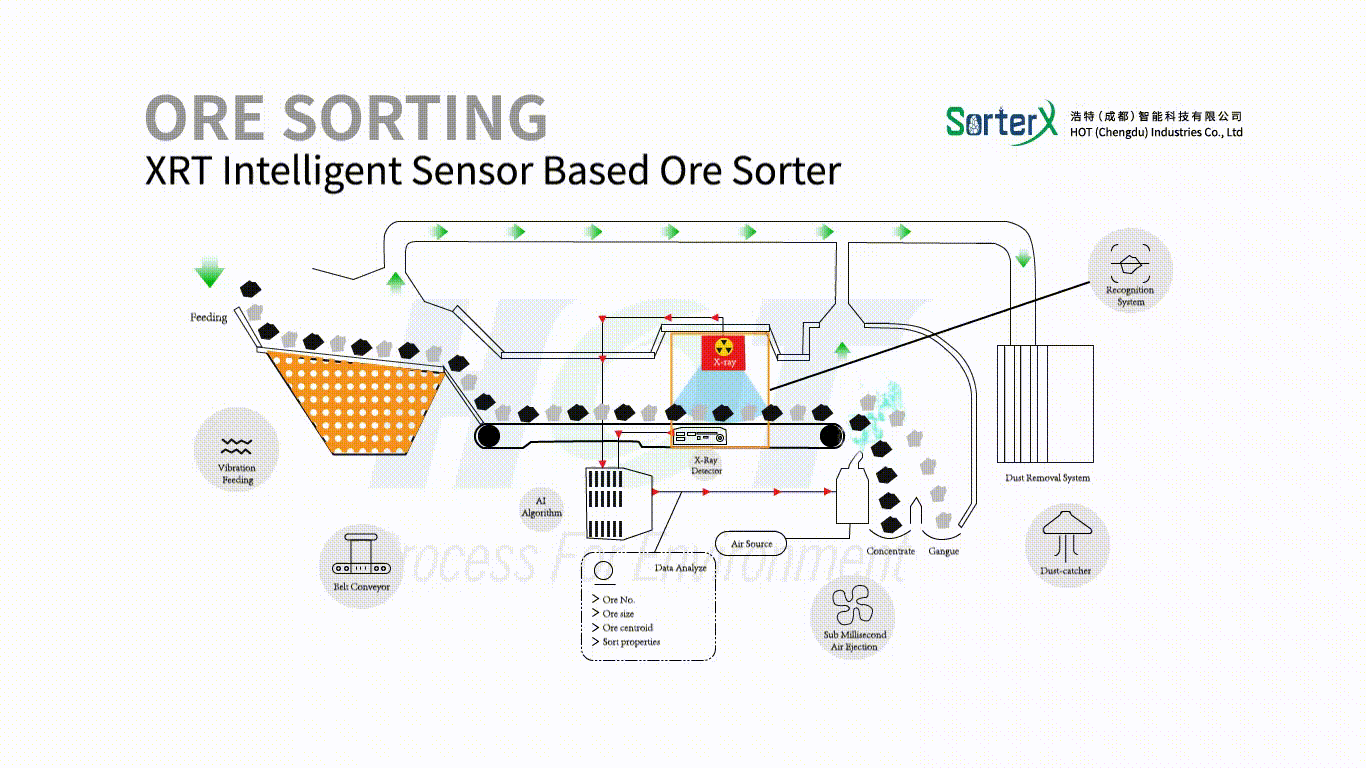 How is XRT used for Lignite separation?
Because the metamorphic level of Lignite is low, with many impurities and complex composition, it has higher requirement about the separation precision. Therefore HOT Mining specially developed adequate recognition algorithm to match the coal property of Lignite, to ensure XRT Sorter can maintain high precision sorting even if the coal property fluctuates.
Case Study
Some Lignite mine, the design production capacity is 3.0Mt/a, coal type is Lignite.
Before XRT Sorter Application:
Raw coal was blended for sale after screening, the lump coal was sold as lump clean coal after selecting the gangue manually. While this coal mine has high percentage of gangue, with heavy fluctuation, which brought heavy workload for workers to pick out the gangue, and the working environment was terrible, the efficiency of manual selection cannot be stable and guaranteed, all the above factors led to unstable clean coal quality, the rate of gangue content in clean coal was out of limits, which seriously affected this coal mine product's selling price and market competitiveness.
After XRT Sorter Application:
After introducing XRT Sorter technology and equipment from HOT(Chengdu) Industries Co.,Ltd, the traditional manual gangue selection was replaced by systematic sorting machinery and intelligent recognition algorithm, the gangue sorting workshop environment was changed, reduced labour work intensity, improved the lump coal product quality and improved production efficiency comprehensively.
In actual production, the gangue rate contained in lump raw coal is about 67%.
After sorting by XRT, the result is: coal rate contained in gangue is 0.59%, gangue rate contained in coal is 1.58%. Compared with the previous 58% manual gangue selection rate, XRT intelligent sorting system has 99.27% gangue removal rate, which is 41.27% higher. The sorting effect is significant, sorting index is stable. About 40 workers who used to work at manual gangue selection workshop have been assigned to other positions after training, like intelligent operation maintenance and mechanical repair, the coal washing plant's economic benefit is improved greatly.
More about HOT XRT Sorter and applications:
http://www.hotminingepc.com/xrt-intelligent-sorting-coal-mineral
http://www.hotminingepc.com/test-analysis-of-molybdenum-ore-sorting-by-x-ray-separator