HGZI-III Full Hydraulic Drilling Jumbo
Product Introduction
HGZ1-Ⅲ Full Hydraulic Tunneling Drill is a high-end rock drilling equipment integrating electromechanical and hydraulic introduced by our company in the development of diversified products, which makes you easier and more efficient in the process of tunnel and underground rock drilling, and fully reflects the corporate purpose of HOT Mining company "Making construction easier".
Application
The main parts of HGZ1-Ⅲ full hydraulic tunnelling drilling truck are international well-known brand products. It has greatly increased the reliability and stability of the equipment, accurate positioning of the drill arm, fast drilling speed, low drilling tool consumption and wide working range.
It is applied to the drilling and blasting construction of small and medium-sized tunnels such as railways, highways, national defense, water conservancy, mines and so on.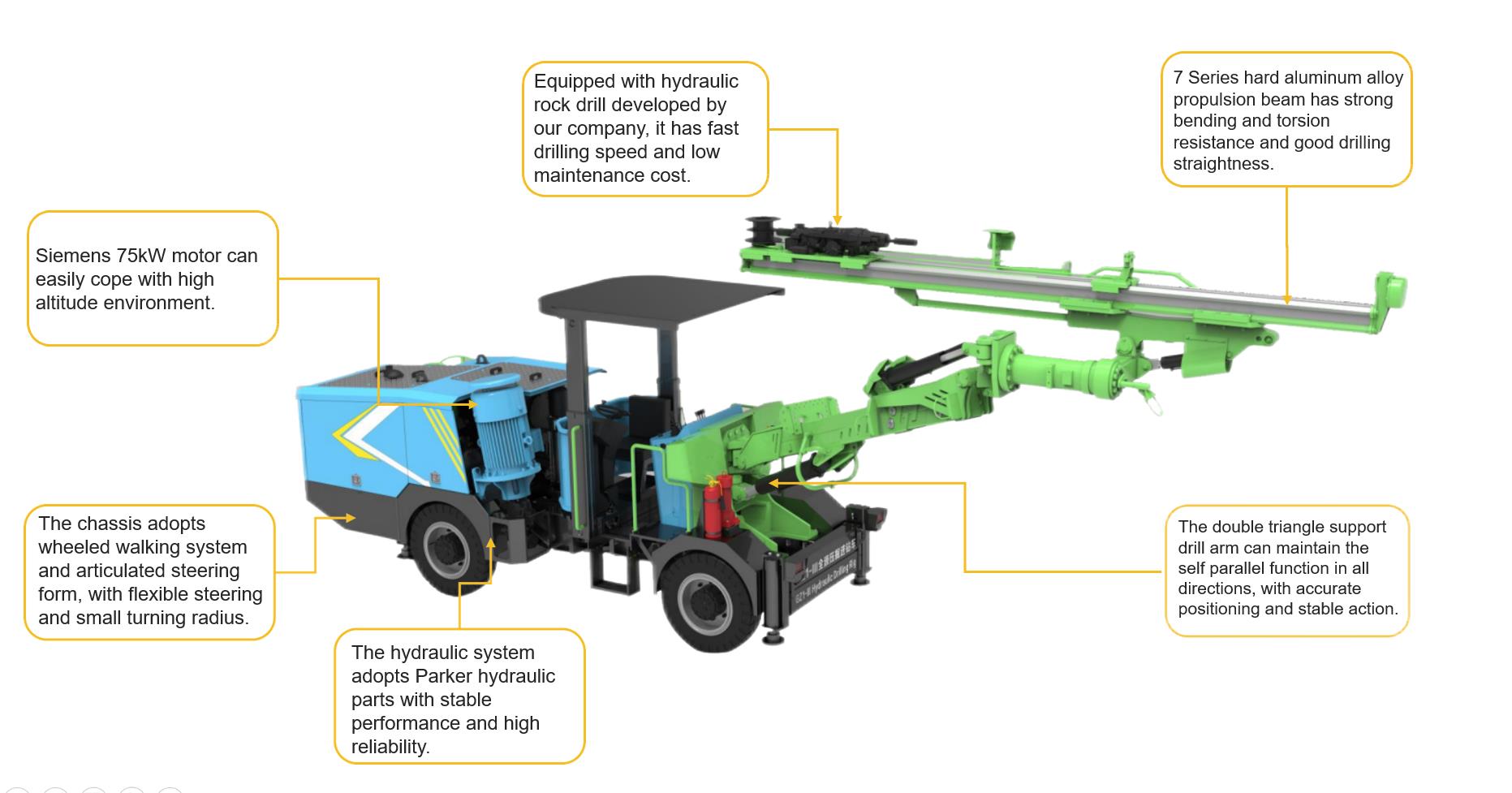 Technical Parameters